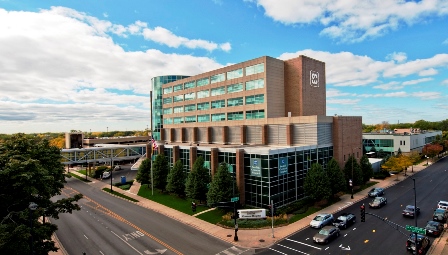 I was unsure of what to expect from America's third largest city when I arrived in late summer. Chicago's vibrant diversity of art, culture, culinary, and music communities has been a source of excitement and at times overw helming, but the open and warm nature of the people in the Midwest has quickly made Chicago feel like home.
Studying as a P Year medical student at the Swedish Covenant Hospital affords ample opportunity to gain exceptional knowledge and skills under the mentorship and guidance of exemplary physicians throughout a diverse range of specialties.      In our rotations at Swedish Covenant, we were quickly integrated into our departments with friendly staff who have shared their expertise and excitement to have us on board for the two years to come.  We have had the chance to observe our mentors apply great skill in patient management and excellent bedside manner to communicate the course of patient treatment.
The programme allows for the exchange of knowledge from attending physicians and residents as well as intercollegiate discussion and learning as a team between students from other academic institutions.  There is a focus on the importance of hands on participation and team contribution in patient care.  Our preceptors involve us in cases that build our knowledge and confidence, and encourage us to clerk patients on the wards, scrub in as surgical assistants, research the best way to manage a complex patient presentation or jump in to practice suturing while closing a laceration in the ER.
Opportunities to challenge yourself come on a daily basis, not only to enhance your education, but also to experience the responsibility of a patient's health and wellbeing, as it will be in the not too distance future for us.  Based on the foundation of our skills and knowledge acquired through the St. George's programme we are asked to go beyond textbook knowledge and expand our comfort zones as we adapt to the unique presentation of every new case.
I look forward to year to come and the opportunities Swedish Covenant Hospital will provide, as well as the ability to take in the vibrant culture and beautiful lakefront landscape Chicago has to offer.