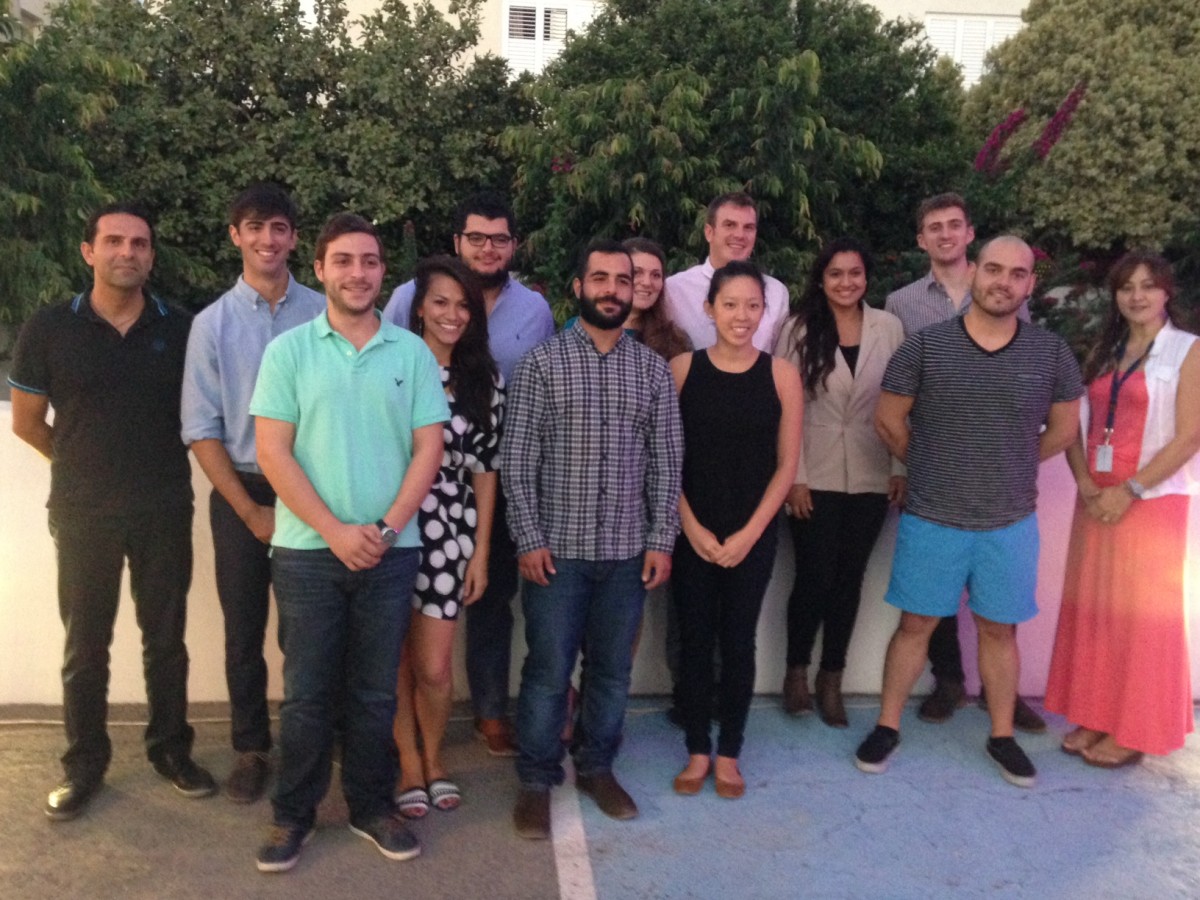 The student body of the School elected recently the new Medical Student Society.  The positions are as follows: Michael Hadjihari- President, Whitney Lum- Vice President, Hani Farah- Secretary, Dylan Baker – Treasurer, and Dean Surdis, Julia Deyeva and Ines Castro Moore as Events Officers.
For the positions of President, Vice President, Secretary and Treasurer there were at least 2 candidates campaigning which created some healthy competition and everyone got into the election spirit. During a week of campaigning the candidates shared their manifestos, spoke with students and even used social media to win those extra votes.  Whitney and I shared our Manifestos in the PBL sessions, spoke with students, posted on Facebook and held a meet and greet session at Wayne's. We also produced a particularly cheesy 'how to vote' video which got nearly 300 views on YouTube
The MSS have actively begun supporting students with a range of activities including supporting student led projects, organising elections and assisting the new Student Representatives as well as acting as an additional link between staff and students.
One of the first events the new MSS organised was a clinician – student meeting where 33 students interested in a career in Orthopedics attended an information session with questions and answers at Apollonion Hospital.  With the support of Student Affairs, students interested in other specialties will form a specialty interest society with a clinician advisor and continue meetings every 6 weeks with activities including journal clubs, patient presentations and practical skills.
The events officers are busy planning two major events in the month of November: the first blood drive of the year, for which we encourage all students, faculty and staff who are able to donate to do so, and the Movember activities which hopefully will include Thanksgiving dinner, flag football and karaoke night, so stay tuned!
The MSS is open to collaborating with Faculty, Staff and Students on a wide range of projects. If there is something you would like to raise please get in touch with us via email, [email protected]